Build it and they will come? Unfortunately not. A web site is not so much a product, more of an organic process, it must be built, for sure, but to be seen by search engines it needs to be active.  My workflow means that I build the site that you want and, for a small monthly charge I not only host it but keep it active with small changes that you request and regular security checks and updates to keep it safe and alive. I also establish a relationship with you. I send you regular reports summarising the activity on your site,  number of views, how many are new etc (and if you ask I can let you have a further breakdown on each site page and where access has come from).
I develop using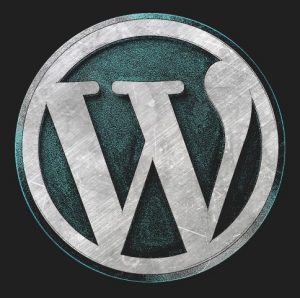 WordPress, some +35% of the web is built using this content management system or CMS.  Actually, the web was always and is still HTML (now HTML5) it is just extra functions that make it do fancier stuff like galleries, store and organise your content (stuff), that WordPress does for you (via php and javascript mostly). WordPress is Open Source which means that, it is not a commercial enterprise pleasing shareholder and prone to takeovers and even going out of business.  Being open source means that, rather than being coded by a bunch of random geeks, it has a well disciplined team of hundreds of wizard programmers who take WordPress places it needs to go, handle any security issues promptly and provide willing help in the friendly and supportive WordPress community. I'll talk more about WordPress in another blog sometime.
I can offer my services so economically because whilst I could code what I needed, I seldom need to spend days over what can be obtained in minutes. Built on the foundation of WordPress is a whole ecosystem of add-ons – themes that give a background style (albeit infinitely changeable), plugins that give whatever functionality you can imagine (and with over 40,000 plugins available there's more than I can imagine). Some of the good add-ons are premium, ie are licensed annually, so some special functionality, such as specialized eCommerce, can incur an extra annual cost.  Some of these premium add-ons allow me to develop beautiful sites designed exactly how I imagine, quickly and reliably.  Before I discovered some of these add-ins, laying out a page (such as jordanlancaster.co.uk) took days to get exactly right. Now its not just quicker it requires so much less compromise, if I want a certain layout, I can achieve it in minutes, giving me more time fo consider the design and branding.
My background has been working with many individuals and small companies, developing software and training their staff. This experience leads me to identify with a particular type of user, one who just want "it" done and the decisions about things they don't fully understand made for them. This is why my service is fully managed. For me the advantage is that I can keep all the sites secure (using Wordfence) as well as all the software up-to-date. The recent "Panama Papers" leaks were possible because of out-of-date software leaving a security hole that keeping the site updated would have plugged.
Apparently 80% of websites are being accessed by a mobile device. So it is important to be able to respond to the differences in device size. "Responsive" web sites adjust to the device that is being used to view it. You can shrink the browser window to get an idea of how this web site responds. Of course many new features such as video headers, wide "hero" images across the page, slide show and so on, become very popular and if the site requires it, or the client insists, I will include such features. However there needs to be a compromise between speed of the website and design. I try to go for a balance since it is worth remembering that Google and other search engines rank according to site s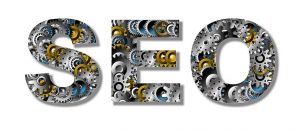 peed.  Responsive design is also a Google factor as is proper keyword usage. Google will downrank a site that has excessive duplicate keywords so "keyword stuffing" no longer works.
I use SEO plugins like "All in one SEO", "Yoast" or (my current favorite) "RankMath"  as add-ons that guide me through the necessary processes of optimising my sites for search engines. From keywords and metadata to submitting the sitemap. I also setup the Google Search console.